Mid-Texas Veterinary Associates, PC (MTVA)
MTVA is a large animal hospital established in 2009 as a referral center for all large animals requiring specialized medical and surgical care. Today MTVA is in the process of building facilities to offer a full range of services including surgery, internal medicine, advanced diagnostic imaging, and reproductive services. The practice currently provides ambulatory services to Central Texas for emergencies, preventative care, general reproduction, radiography, medical care and treatment of your horses, cattle or deer at your ranch or stable. Our reputation stems from our unwavering commitment to quality, both in the care of animals and in our relationship with clients and community.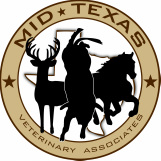 MTVA has facilities to handle Bucking Bulls including a hydraulic chute and alley. Performance animals are treated and hospitalized for a variety of issues related to decreased bucking ability, lameness and illness. Beef cattle herd work and individual animal medicine examinations are also available on your ranch or at our facility. We also have the ability to care for your sheep, goat or pig.
---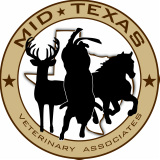 General Medicine and Surgical Services are currently offered. Dental floats with state of the art equipment, Routine Castrations and Emergency After Hours Care are available. Wellness Exams, Vaccinations and Coggins. Complete work-ups of performance animals including lameness evaluations and joint injections available.
---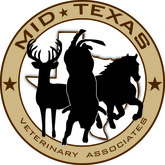 MTVA provides Whitetail Deer Consulting, Semen Collection and Processing, Artificial Insemination Services, and antemortem CWD testing (tonsillar or rectal biopsy).
---
Located in beautiful Central Texas, 26 miles southwest of Stephenville, TX (The Cowboy Capital of the World)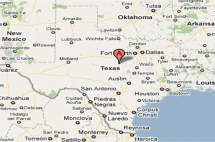 Mid-Texas Veterinary Associates, PC
P.O. Box 174/550 CR 230
Gustine, TX 76455
(334) 663-6099 (Dr. Willis)
(866) 929-2978 (fax)
mtva.willis@
gmail.com
---